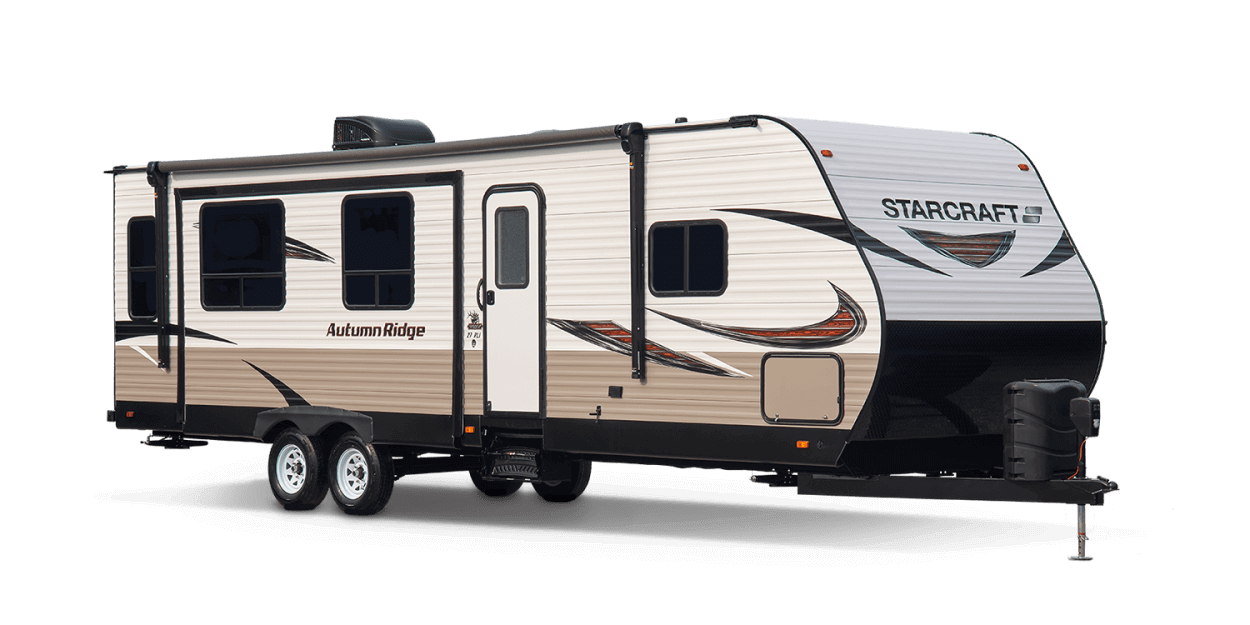 2019 Autumn Ridge Outfitter
Easy-to-tow. Outstanding Living Space.
The Autumn Ridge Outfitter line of travel trailers offers outstanding living space, easy-to-tow camper. They're perfect for active lifestyles to explore the world at your leisure. Featuring family-friendly style and comfort, each floorplan offers a different set of advantages to help you do camping your way.